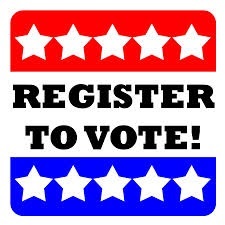 If you want to vote in the general election in November, and you haven't registered, the deadline is Oct. 9.   Indiana Sec. of State Connie Lawson, whose office is in charge of elections reminds us that September is National Voter Registration Month.
Lawson said you can go to indianavoters.in.gov or download the Indiana Voters app on your mobile device.
"They can verify that they're registered to vote in the correct place and they can find out who's on their ballot and where they need to go vote, as well," said Lawson.
She said the state has taken steps to make sure your vote is secure by using using intruder detection devices on the state-wide election system. Employees at the county level have a rigorous process to go through to get into their systems, so their user names and passwords aren't hacked. She said the state is also protecting against voter fraud by requiring an ID to vote and the state has worked on purging voter rolls.
Again, the deadline to register to vote in the November election is Oct. 9.