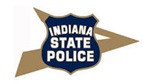 Saturday at approximately 7:30 p.m. Indiana State Police responded to a two vehicle crash on Old US 41at CR 225 North that killed two people and seriously injured one.
Preliminary investigation revealed that Trevor Watt, 19, of Princeton, was driving a 2018 Chevrolet Cruze northbound on Old US 41 just north of Princeton and preparing to turn left onto CR 225 North. Ashley Sanders, 25, of Patoka, was driving a 2013 Chrysler 2000 at a high rate of speed northbound on Old US 41 behind Watt's vehicle. For unknown reasons, Sanders failed to notice Watt's vehicle was slowing down and collided into its rear. Watt and his front seat passenger, James Gasaway, 20, of Haubstadt were wearing seat belts, but were pronounced dead at the scene. Sanders was not wearing a seat belt and was air-lifted to St. Vincent Hospital in Evansville where she is currently being treated for serious injuries.
The investigation is continuing, but investigating troopers believe alcohol is a factor.  Old US 41 was closed for approximately 2 ½ hours while troopers investigated the crash.
 Deceased:
Trevor Watt, 19, Princeton, IN (Family has been notified)
James Gasaway, 20, Haubstadt, IN (Family has been notified)