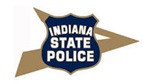 Arrests were down this year at the Scheid Diesel event held in Vigo County over the weekend.
        Sister Station WAMB in Brazil reports that State Police arrested 30 for misdemeanor offenses and 5 for drunk driving. That compares to 2017's 77 criminal arrests and 20 DUI's.
        Traffic Citation numbers also were down there were 353 at the event last year and 112 this weekend.  Traffic Warnings dropped from 576 in 2017 to 226 this year.
        State troopers utilized both marked and unmarked cars, pickups and SUV's in their patrols at and near the Vigo County Fairgrounds.
The 2018 ISP Results were:
Traffic Citations…………………………………………….112
Traffic Warnings……………………………………………226
Seatbelt Citations……………………………………….……24
Vehicle Crashes Investigated…………………………………2
Child Restraint Violations………………………………………0
Truck Citations……………………………………..…………..14
Suspended Driver Citations…………………………….……..7
DUI Arrests…………………………………………………….…5
Criminal Arrests…………………………………………………30 Misdemeanor/ 9 Felony (Drugs/Warrants, etc)
Police K-9 Searches………………………………………….…4
Police K-9 Tracks………………………………………………..1
Crashes Investigated…………………………………………….2
Portable Breath Tests Given……………………………….….39
Police Services in General……………….…………………….54
The 2017 ISP Results were:
Traffic Citations…………………………………………….353
Traffic Warnings……………………………………………576
Seatbelt Citations……………………………………….……82
Vehicle Crashes Investigated……………………………..….4
Child Restraint Violations………………………………………0
Truck Citations………………………………………………..103
Suspended Driver Citations……………………………..…….27
DUI Arrests…………………………………………………..…20
Criminal Arrests………………………………………………..77 Misdemeanor/ 4 Felony
Police K-9 Searches…………………………………………….8
Police Services in General……………….………………….134
The 2016 ISP Results were:
Traffic Citations……………………………………………….179
Traffic Warnings………………………………………………308
Seatbelt Citations……………………………………….…..…51
Vehicle Crashes Investigated………………………………….2
Child Restraint Violations……………………………………….0
Truck Citations………………………………………………….35
Suspended Driver Citations…………………………………18
DUI Arrests……………………………………………………21
Criminal Arrests……………………………………………….49 Misdemeanor/ 2 Felony
Minor Consuming Citations………………………………..….8
Police Services in General……………….……………….….64
The 2015 ISP results were:
Traffic Citations……………………………………………… 320
Traffic Warnings…………………………………………….. 562
Seatbelt Citations……………………………………………. ..81
Vehicle Crashes Investigated…………………………………..1
Child Restraint Citations………………………………………. 2
Truck Citations………………………………………………….105
Suspended Driver Citations…………………………………. ..21
DUI arrests…………………………………………………………9
Criminal Arrests……………………………………………….….36 Misdemeanor/12 Felony
Drug Arrests………………………………………………….…… 7
Police Services……………………………………………….….117
2014 ISP results were:
Total Traffic Citations Issued….…………………………..….. 167
Driving Under the Influence Arrests……………………….…… 9
Traffic Warnings Issued……………………………….…….. 338
Motor Vehicle Crashes Investigated…………………….….….. 3
Criminal Arrests…………………………………………………. 27
Seatbelt Citations……………………………………………..…. 55
Portable Breath Tests Administered…………..……………….56
Truck Citations…………………………………..………………..75