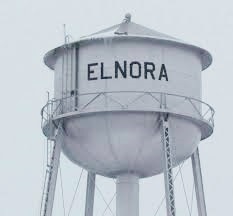 The town of Elnora is without a Town Marshal.
        The Odon Journal reports this week that Dave Fleming resigned his position as marshal at this week's town council meeting.  The newspaper reports Fleming cited irreconcilable differences with the council.
        Without a marshal, the current reserve officers cannot operate without a marshal in charge.  They have also turned in their badges. 
        Town Council President Jed Jerrells told the Washington Times Herald the town will take its time before hiring a new marshal.  He says they are even considering if they want one.  He said if they hire someone, they want them to stay for several years, but if that person has no academy training, the town will have to pay for it which      Elnora cannot afford.    
        During the transition the county will be providing extra patrol.