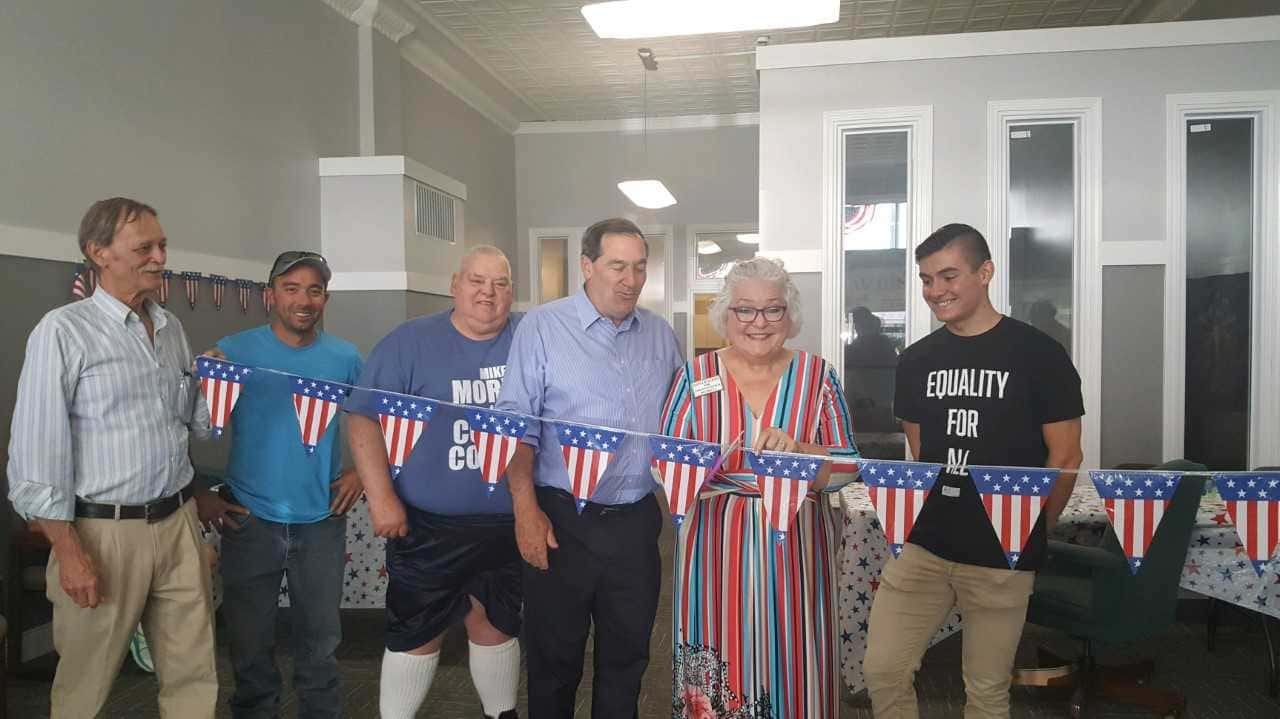 Indiana's U.S. Senator Joe Donnelly was in downtown Washington Monday afternoon to help officially open the Daviess County Democrat Headquarters.   Donnelly, who was welcomed by County Democrat officials and candidates running in the November election, talked to the crowd about health care and the importance of Crane to the Nation's security and the safety of our service men and women.  
     On the health front Donnelly said he is fighting to keep Congress from eliminating insurance coverage for pre-existing conditions.  
    Donnelly said no one should have to choose between sending their child to college or getting medical treatment.     
         Senator Donnelly, the ranking member of the Strategic Forces Sub-Committee with oversight of Crane, bragged about the worker at the local military base. 
       Donnelly said a recently declassified technology developed at Crane keeps cell phones from being used to detonate IEDs under or near American military vehicles protecting American lives.   
       Donnelly also spent time visiting with area residents and discovered that his wife and former North Daviess teacher Pat Brochin attended the same high school, graduating just two years apart.