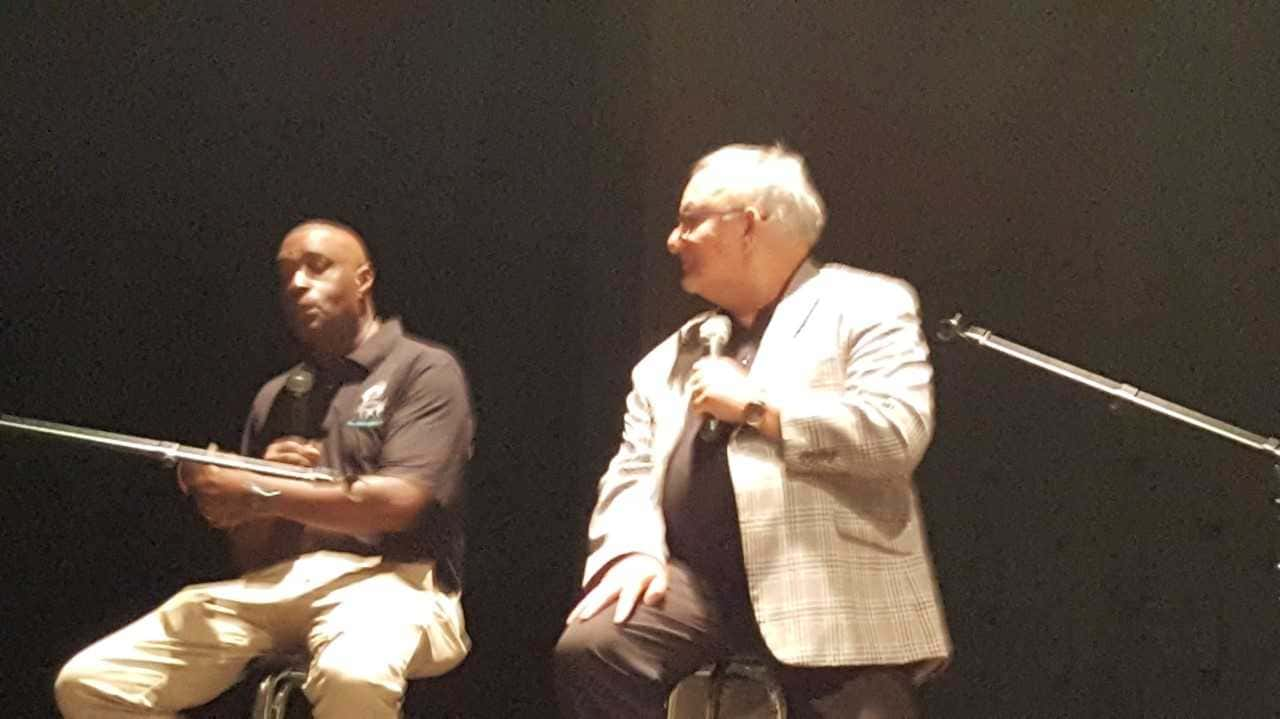 Washington area students are heading back to school today, but their teachers got the year underway yesterday.         Thursday morning, the combined faculty of Washington's schools heard the message that all students are "Kids of Hope", and that "all children are capable of success…No Exceptions!"    The teachers heard from Rick Miller, a professor at Arizona State University, and founder of Kids of Hope.  Miller was joined by award winning poet and play writer Antwon Fisher.  Fisher was born in prison to a single mother. His father had been shot dead by a jealous girlfriend two months earlier.  Fisher was placed in a foster home weeks after he was born and remained in foster and institutional care through most of his childhood.   The two men encouraged Washington's teachers to become Treasure Hunters…finding and encouraging each child's talents.   Miller and Fisher used Fisher's life story, which has made into a movie starring Denzil Washington, to show how even the most unlikely child can succeed.   Antwon Fisher stopped by the studios yesterday and visited with Grant Swartzentruber and he'll be the subject of Focus on the Community next week on WAMW.

         At the school yesterday, Rick Miller told the teachers that success can be measured in three different ways…
        Again, today is the first day of school for Washington Community Students.  Watch out for school busses, increased traffic, and children walking to and from school in the mornings and afternoons.