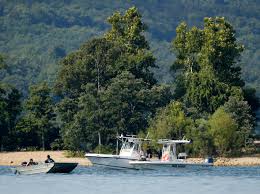 (AP) — More than half of the 17 people killed when a tourist boat sank on a Branson lake were members of the same Indiana family, and they likely wouldn't have been on the ill-fated trip but for a ticket mix-up.
Tracy Beck, of Kansas City, Missouri, said she recalled the family members waiting in line. After they stopped for a picture, a ticket taker realized they should have boarded at a different location and reassigned them.
The grief-stricken community, known for its country shows and entertainment, hosted vigils Friday night in the parking lot of Ride the Ducks of Branson and at a church.
Divers found the final four bodies Friday in Table Rock Lake near Branson after the deadliest accident of its kind in nearly two decades.