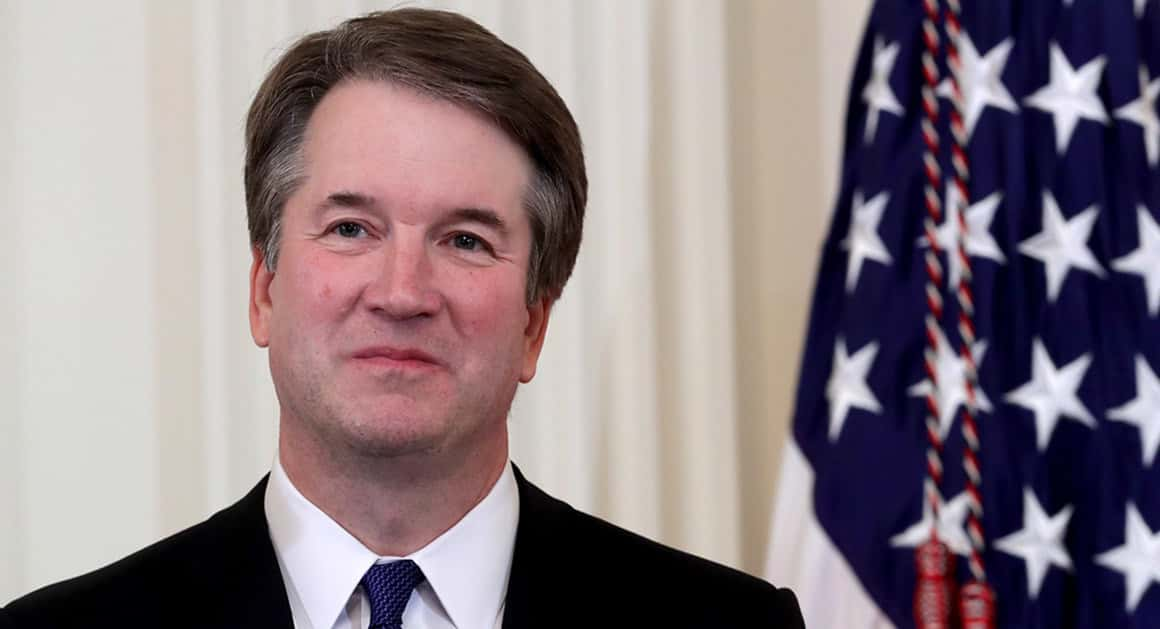 (Supreme Court Nominee Brett Kavanaugh)
The nominee to be the next justice on the U.S. Supreme Court is Judge Brett Kavanaugh, 53, who serves on the D.C. Circuit Court of Appeals. Pres. Trump made the announcement Monday evening.
Trump's runner up was likely Judge Amy Coney Barrett, a Hoosier, former law professor at Notre Dame and a judge on the Seventh Circuit Court in Chicago.
Sen. Joe Donnelly (D-Ind.) was invited to the White House for the announcement, but declined, preferring to speak with the nominee personally about their qualifications. Donnelly voted in favor of confirming Justice Neil Gorsuch, another Trump pick. He said he will carefully review Kavanaugh's qualifications before making a decision on whether or not he will vote to confirm him.
Indiana's junior senator, a conservative Republican, has also promised to be thorough in his decision.
"Judge Kavanaugh is a well-respected judge with a strong record of honoring the Constitution and upholding the rule of law. I look forward to conducting a thorough and objective review of Judge Kavanaugh's nomination over the coming weeks, and I am hopeful that my colleagues will give him the same courtesy," said Sen. Todd Young, who also gets a vote on confirmation.
Kavanaugh is a graduate of Yale, teacheas at Yale, Harvard and Georgetown, and was a clerk for retiring Justice Anthony Kennedy. He served in the George W. Bush administration, and served as an assistant on special prosecutor Ken Starr's team, when he investigated then-president Bill Clinton.
"A judge must be independent and must interpret the law, not make the law," said Kavanaugh. He said he has hired a majority female pool of law clerks in his current job, and that his mother passed on a record of civil rights from her time as a prosecutor.
"I teach that the Constitution's separation of powers protects individual liberty," said Kavanaugh.
A statement immediately went out, saying Trump's pick is bad simply due to the fact that he is associated with the president.
"Brett Kavanaugh is a direct threat to our civil and human rights and is unfit to serve on our nation's highest court. Like President Trump, he would protect the rights of the wealthy and powerful over the rights of all – a fact verified by his prominence on Trump's vaunted short list of potential nominees," said Vanita Gupta, president and CEO of The Leadership Conference on Civil and Human Rights.
"Earning a spot on this list of anti-civil and human rights all-stars required satisfying the ultra-conservative Heritage Foundation and Federalist Society and passing Trump's ideological litmus tests. Trump promised that, if confirmed, his nominee would overturn Roe v. Wade, and undermine the Affordable Care Act, which would have a devastating impact on those with pre-existing conditions, people of color, women, people with disabilities, and millions of others for decades to come."
Protestors outside the White House, shouted chants against the nominee before finding out it was Kavanaugh. Their concern: women's rights and access to abortions.