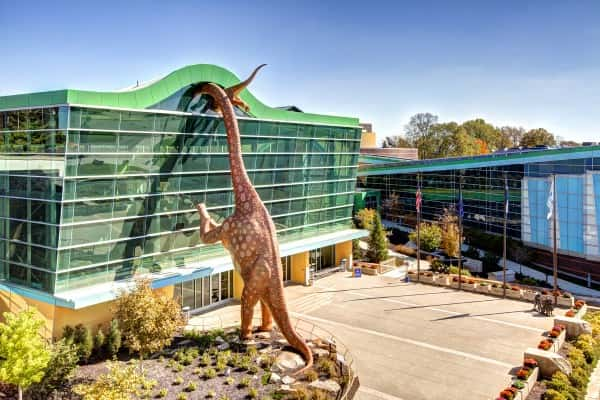 June 2018 has made history for being the the most highly visited June in the 93-year existence of the Children's Museum of Indianapolis.
Nearly 113,000 children and their grownups experienced twelve new near areas and exhibits.
"It is thrilling for us to see so many children and families engaging together in our new 7.5 acre Riley Children's Health Sports Legends Experience, donning their superhero capes to solve capers, and enjoying our five full floors of interactive, entertaining and educational exhibits," said Dr. Jeffrey H. Patchen, president and CEO, The Children's Museum. "We value every new guest and every returning member, and strive to provide extraordinary opportunities to create family memories."
June 2018's total attendance was up nearly 9,900 visitors from June of 2012, which was formerly declared the highest attended month. Museum members also set records for June 2018 with nearly 67,000 guests using memberships. This is up from the previous June 2015 membership attendance record of around 49,000 visits.
The museum closes daily at 5 p.m., but extended summer hours in the new Riley Children's Health Sports Legends Experience remains open daily until 8 p.m.
For more information and to purchase tickets online,  visit www.childrensmuseum.org.