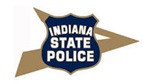 Indiana State Police told the Petersburg Press Dispatch    reports they don't expect to find anything sinister in the death of a toddler in Petersburg last week.
        Emergency crews were dispatched to a residence on the north side of town last Friday where a child was said to be not breathing.  Authorities found the 16 month old, Jayla Johnson, had passed away.
        Police conducted interviews and have preliminary autopsy results and are awaiting for final results.