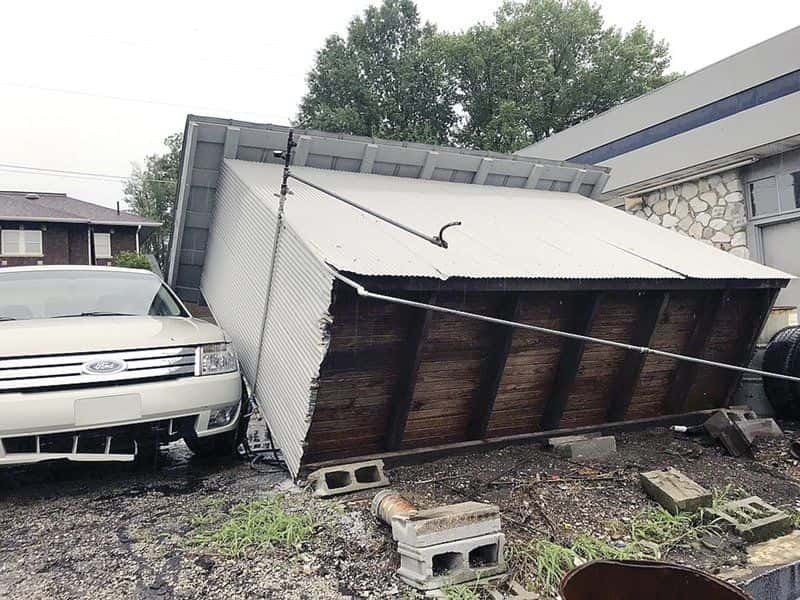 (photo of a shed blown over in Shoals is from the Washington Times Herald)
-Storms yesterday resulted some downed trees.  There was damage reported to trailers and vehicles at Southview Trailer Court in Washington.    Also, a tree was reported own on County Road 250-South of of 257.  There was a branch across the road at the Sports Complext on Edwardsport Road.
-In Martin County trees were knocked down and a shed was blown onto some cars at Jones Gas Station. Also a boom working at the old Martin County Courthouse was blown over knocking down phone lines.
-Over a dozen still remained without power this morning in Gibson County due to the storm yesterday.