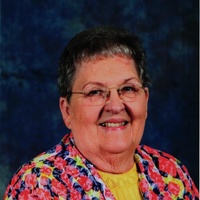 Janet Ann Hoffman Sweet, 76, of Washington, Indiana, passed away on Saturday, May 26, 2018, at her residence.
     She was born in Brazil, Indiana, on January 3, 1942, to Wilbur and Gladys Hoffman, who preceded her in death.  She was married for 45 years to Hershel Sweet, who preceded her death in 2009.
     Janet lived Clay City, Indiana, and graduated in 1960 from Clay City High School.  She participated in the choir and band.   After high school, Janet graduated from Union Hospital School of Nursing in Terre Haute, Indiana.   She became a registered nurse in 1963, and pursed her nursing career at Union Hospital.   Janet later went to Indiana State University to earn her Masters Degree in 1969, and then moved to Washington, Indiana, in 1970.  She became the Director of Nursing at the Daviess County Hospital in that year.  In 1990, Janet became the in-service director, quality control manager, and was in charge of the library at the Linton Hospital in Linton, Indiana.  In 2004, Janet retired from nursing after forty-four years.  She and her husband were able to travel to different areas of the county including a dream trip to Alaska.
     In June of 1960, Janet was initiated into the Clay City Chapter #355, O.E.S.      Later, she transferred her membership to Washington Chapter #210. Janet was a 58-year member of the Order of the Eastern Star.  She served as the Conductress, Adah, Worthy Matron (several times), Martha, and, Secretary.  In 2014 – 2015.  Janet served as the District Deputy of District Two.  She was also named the Grand Representative to Ontario in the State of Indiana in 2013.  Janet loved her time with O.E.S. and all of her sisters and brothers.  She feels truly blessed to have the many honors that she has received as a member. Janet had been appointed Grand Electa for 2018-2019.
   Janet served as the Bethel Guardian for the Washington Chapter #6 Job's Daughters International.  Janet was also a member of Business and Professional Women for several years and held various offices.  She received the Young Professional Award in B.P.W. at both the local and state levels.  Janet was a member of America Legion Auxiliary #121, Eagles #414, and Moose Lodges.  She was a member of the Boat Club.
     Surviving are one son, Hershel Sweet, Jr. of Washington, Indiana; one daughter and son-in-law, Michelle Lynn Sweet-Mitchell (Tim) of Bloomington, Indiana; one grandson, Bryant Sweet of Washington, Indiana; and one sister, Jean Hoffman of Greensburg, Indiana.  She is also survived by two uncles and two aunts, several nieces and nephews, cousins, sister-in-law, and numerous friends.  In addition to her parents and husband, preceding her in death was Carrie Sweet, her daughter-in-law.
    Visitation will be on Thursday, May 31, 2018, from 4:00 until 8:00 P.M. and on Friday, June 1, one hour before the funeral.  The O.E.S. services will be on Thursday, May 31, 2018, at 7:00 P.M.
  The funeral services will be on Friday, June 1, 2018, at 10:00 A.M.
at the Gill Funeral Home in Washington, Indiana.  Burial will be at Oak Hill Cemetery in Riley, Indiana.