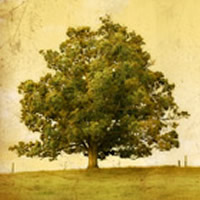 Glenn A. Brothers, age 60, of Evansville, passed away at 9:20 PM on Saturday May 26, 2018, at Linda E. White Hospice House in Evansville.
He was born December 7, 1957 in Washington to James and Golda (Edrington) Brothers. He graduated from West High School in Anchorage, Alaska. He had worked at Deaconess Gateway Hospital and was a member of St Joseph Catholic Church in Evansville. He enjoyed gardening and spending time with family and friends.
He is survived by son, Robert (Silvanna) Brothers of Waunakee, Wisconsin; daughter, Amber (Adam) Resch of Aniwa, Wisconsin; sisters, Sharon (Jim) Goul of Shoals, Carol (Joseph) Fink of Wisconsin, Barbara Miller of Rice Lake Wisconsin, Theresa (Claude) Darde of France and Marilyn (Gary) Pawluk of Minnesota; brothers, William (Debbi) Brothers of Washington, James (Genevieve) Brothers of Washington and John (Susan) Brothers of Champaign, Illinois; three grandchildren, Sophia Brothers, Matthew Brothers and Alexis Brothers.
He was preceded in death by his parents; sister, Joyce Pospychalla
A Mass of Christian Burial will be celebrated at 10:00 AM on Saturday at St. Peter Catholic Church with Father James Koressel as celebrant. Burial will follow in St Patrick Cemetery.