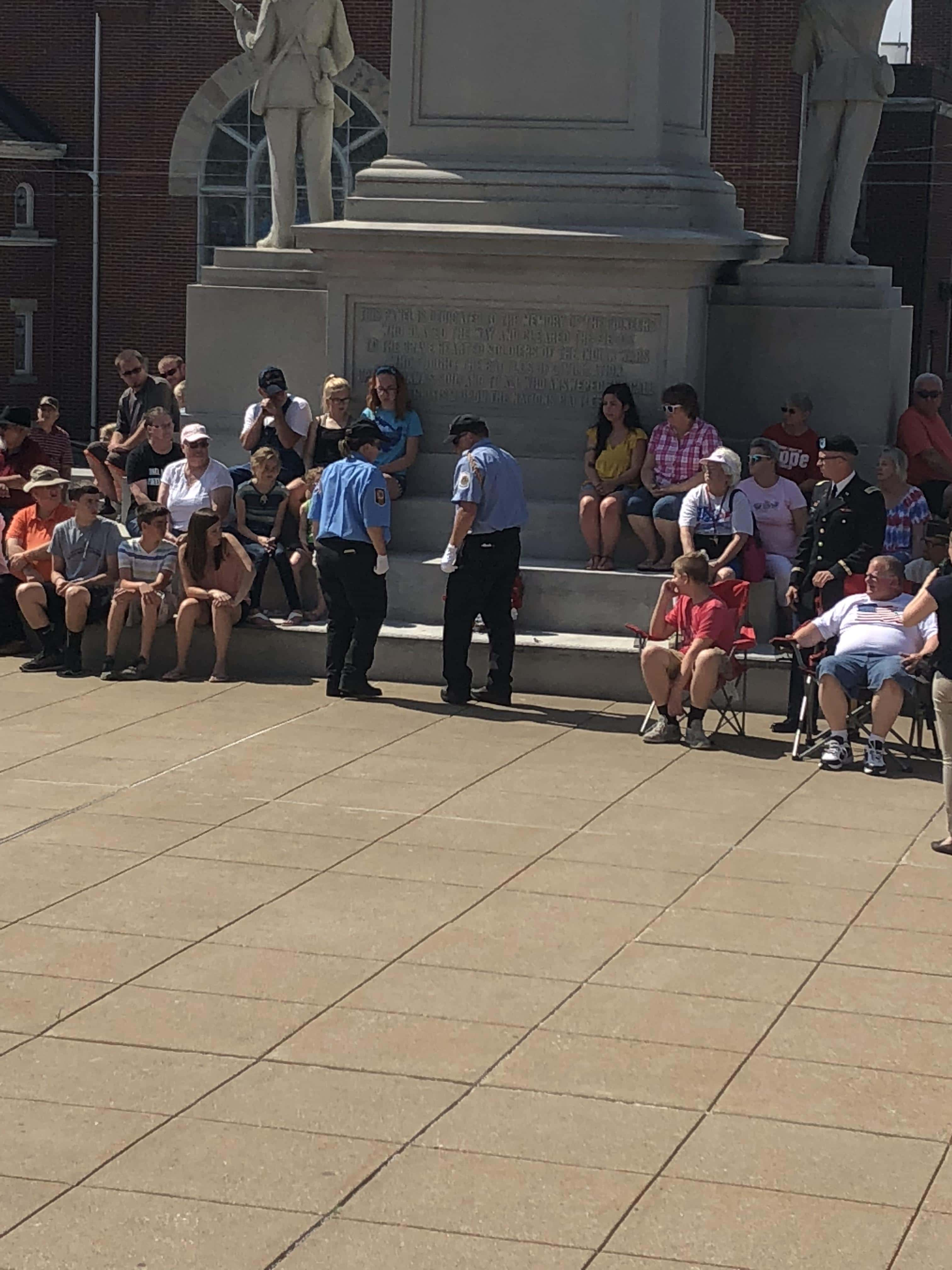 (photo of part of the crowd at the Memorial Day Ceremony in Washington on Monday)   
  Area service men and women were acknowledged at the Memorial Day Service Monday at the Daviess County Courthouse.
        VFW Chaplain Leslie Heshelmen ran down the list of those from Daviess County who have the ultimate sacrifice in service to their country.  A pair of boots for some of those along with their information and a photo attached was placed upon the courthouse steps in remembrance and as a reminder of their actions.
        Heshelmen also reminded us that 4 local residents are still listed as prisoners of war or missing in action…
        About 100 turned out for yesterday's ceremony.