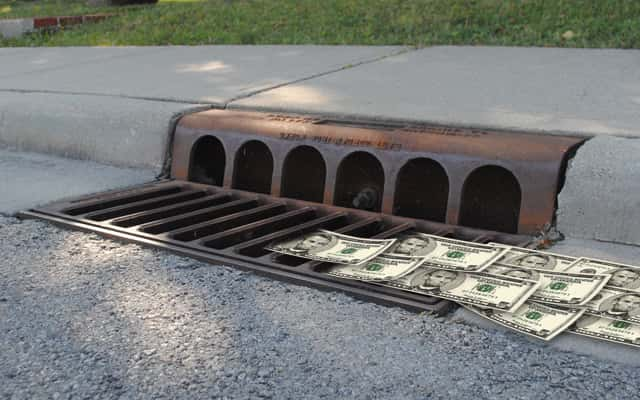 Washington's Storm Water Utility is in the red and the City Council is looking at ways to make the utility pay for itself.  
        Washington Mayor Joe Wellman reminds us that the department was set up in 2004 as a mandate from state to address several issues…
        According to John Seever of financial consultants, HJ Umbaugh & Associates, the 3$ a month fee paid by the 4,500 customers in the City generates $162,000 per year.  But the City needs approximately $300,000 a year to run the Department and to conduct the drainage and flood control projects.
     To generate enough revenue, the flat fee rate would jump to over $10 per month for residential customers.  However, businesses could see a flat of up to $800 a month.   Mayor Wellman says the Council is looking at moving AWAY from a flat fee to a cost based on the size of a customer or pervious square footage.
         Officials say any rate raise would be phased in over a period of time.  An ordinance is being crafted by the city's attorneys and rate consultants. More will be discussed later this summer.