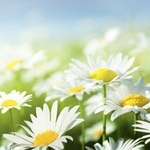 Marcia K. Ferguson, 69, of Hazelton, IN, passed away April 26, 2018, at her home.
Marcia had worked as a purchasing agent at the Crane Naval Surface Warfare Center.
Born April 24, 1949, in Vincennes, IN, she was the daughter of Warren and Theresa (Qualkenbush) Cox. Her parents and her sisters, Carolyn Davis and Judith Ann Cox, preceded her.
Surviving is her husband, Ronald Ferguson, whom she married February 20, 1998; her son, Tony Koenig and his wife, Jodi, of Indianapolis, IN; her sister, Cheryl Carter and her lifetime companion, Randy David of Oakland City, IN; her brother, Michael W. Cox and his wife, Sharon, of Vincennes, IN; her grandchildren, Marandia Koenig, John Koenig, Collin Koenig, Kristen Thompson, Mason Thompson, and Aiden Koenig; and her great-grandchildren, Ryder and Ranger Mickleberg.
Friends may visit with Marcia's family from 5:00 – 8:00 on Tuesday, at Goodwin Funeral Home. The funeral service will begin at 2:00 on Wednesday, at the funeral home. Interment will follow in Memorial Park Cemetery.
Online condolences may be sent to the family through goodwinfamilyfh.com.