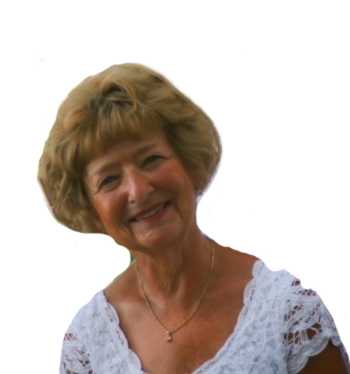 Patricia "Patty" Maria Holscher, 69, passed away on April 19, 2018 at her residence. Patty was born on August 14, 1948 in Vincennes the daughter of Max and Freida (Denopoulus) Crawford. She married Ron Isler on November 24, 2001 and he survives.
Patty retired from the United States Postal Service after many years as a clerk. She was a member of Bunker Hill Baptist Church, a member of Happy Hooper's and volunteered for Generations and Good Samaritan Hospital. Patty enjoyed making wreaths and saddle arrangements for her family and friends, and most importantly she enjoyed time with her family and going to her grandchildren's sporting events and anything they were involved with.
Survivors include her husband Ron Isler of Lawrenceville; daughters, Laura Holscher and her husband Bret Vories of Vincennes, Heather Holscher and her fiancé, Tracy Randall; step-children, Steven Isler of Vincennes, Michael Isler of Indianapolis, Will Isler of Vincennes; sisters, Rebecca Dodd and her husband Bert of Vincennes, Barbara Crawford of Mesa, AZ; grandchildren, Tye Carie, Oliver Smith, Willow Carie, Max Smith, Jaxon Randall; great granddaughter, Maylynn Carie, one great grandchild on the way; and several step grandchildren. Patty was preceded in death by her son, Brian Holscher, and her parents, Max and Freida Crawford.
Friends may visit with Patty's family on Tuesday, April 24, 2018 from 4-8 pm at Goodwin Funeral Home, 524 Broadway. Funeral services for Patty will be held at 10:30 am on April 25, 2018 at Goodwin Funeral Home with Pastor Jay Howder officiating. Interment will follow in Memorial Park Cemetery in Vincennes. Patty has requested that all flowers that will be sent to be fall arrangements. In lieu of flowers contributions may be made to Generations, 1019 N. 4th Street, Vincennes, IN 47591. Goodwin Funeral Home is honored to assist Patty's family with arrangements. On line condolences may be sent through www.goodwinfamilyfh.com.