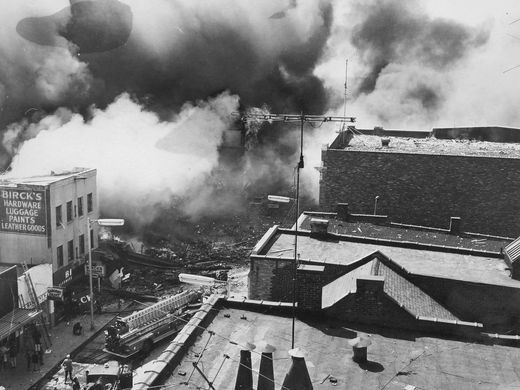 (Information and photo from www.pal-item.com)
RICHMOND, Ind. (AP) — A monument honoring 41 people killed by natural gas explosions that rocked an eastern Indiana city in 1968 will be unveiled on the 50th anniversary of that disaster.
The 3-foot-by-6-foot stone monument will be dedicated Friday in Richmond during a ceremony that will include a moment of silence at 1:47 p.m., when the explosions started in a sporting goods store's basement.
The Palladium-Item reports the monument includes the names of each of the 41 victims, whose names will be read aloud during the ceremony.
The marker also pays tribute to those who rebuilt Richmond after the explosions swept the city's downtown on a sunny Saturday afternoon.
The April 6, 1968, explosions also destroyed 15 buildings and injured more than 120 people in the city about 65 miles east of Indianapolis.
___