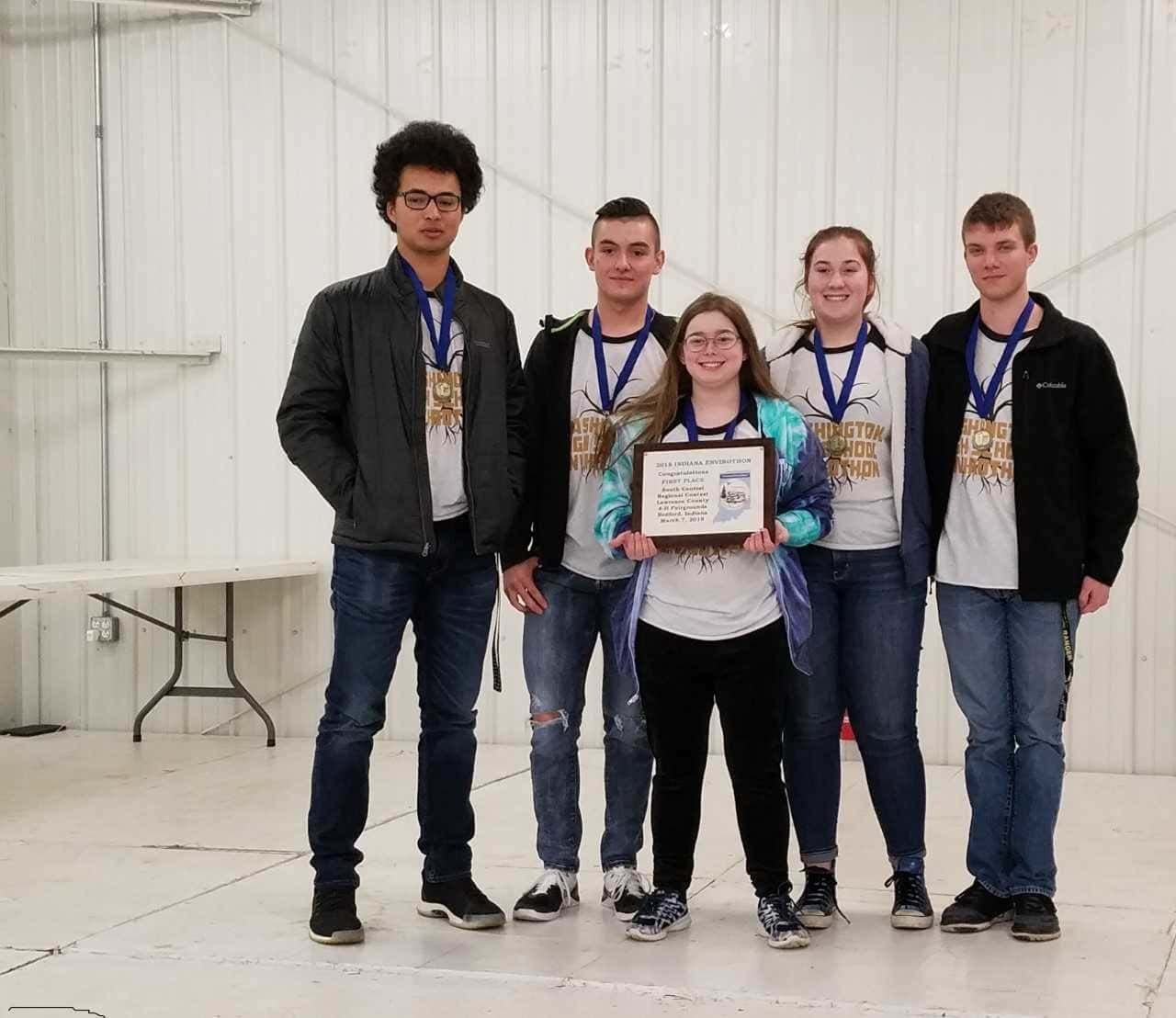 A team from Washington High School placed first earlier this month at the South Central Regional Envirothon Competition held in Bedford.
        Envirothon is a competitive learning event for high school-aged students. The event tests a student's knowledge of environmental resources including aquatics, soils, forestry, wildlife and a current environmental issue. In 2018 the current issue was pasture and range. The regional contests also include presentations by local professionals in each of the resource areas.

        Again, the  Washington High School team placed first. It is coached by Elizabeth Schaffer. One of the students, Brady Turner, said the contest's atmosphere furthered his interest in environmental science and conservation and influenced a decision to pursue a major in the field at IUPUI this fall.
        The other top teams were from Pekin and Mitchell. All of three of this area's Regional winners will go on to compete at the state contest in Lafayette on April 25. The winning team at the state level represents Indiana at the North American competition at Idaho State University in Pocatello, Idaho.