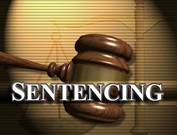 A Montgomery man received a 900 day sentence in community corrections after pleading guilty to Sexual Misconduct.
The Washington Times Herald  says after hearing circumstances surrounding the crime of 26-year-old Jared Wittmer involving a nearly 16 year old girl, Judge Dean Sobecki told Wittmer he had a made a mistake, to pay for it and move on.
        The plea to the Level 6 Felony does not require Wittmer to register as a sex offender.