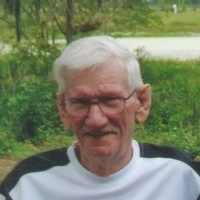 Jack W. Mowery, age 79, of Washington, passed away March 7, 2018.
He was born on August 26, 1938 in Holsville, Kentucky to Cecil and Lillian (Harris) Mowery. He was a U.S. Army Veteran, serving in the Korean War and a retired truck driver. He was avid IU basketball fan.
He is survived by his brother, Bill Mowery of Washington; three grandchildren, Ethan Mowery of Evansville, Austin Mowery of Washington and Skylore Mowery of Jasper; nephews, Rhett Truelove, Billy Ray Truelove and Mitch Mowery; nieces, Debbie Mowery, Melissa Heldt and Tracy Huff.
He was preceded in death by his son, Shawn Mowery; father, Cecil Mowery, Sr; mother, Lillian Chaney; brother, Cecil Mowery, Jr.; niece, Minda Mowery
A funeral service will be held at 7:00 PM on Friday at Ed Lee Mortuary with Bro. Chad Sorrells officiating. Burial will be at a later date. Visitation will be from 4:00 – 7:00 PM on Friday at Ed Lee Mortuary.
Memorial donations may be given to St Jude Children's Hospital, 262 Danny Thomas Place, Memphis, TN 38105.
Condolences may be sent to the family online at www.edleemortuary.com.