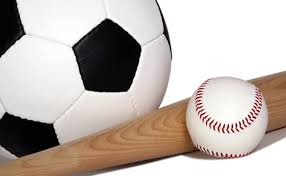 Basketball sectionals have just started, however, the seasons are changing and spring and summer sports sign ups are going on.      
          Chuck Harmon Little Signups end this Sunday so, it's a good time to get in.
          Eric Headly says there are several age groups…
          Sign up online chuck harmon little league .com.  Also you can drop off your signup sheets at Hibbets or the End Zone they are picked up daily.
          The Washington Soccer Federation is also taking signups. Joe Hamden says those end in just over a week..
          Soccer is for ages 4 to 14.  All of the games will be at the sports complex.    A reminder it is a learning league so new players of any age are welcome.   Go to the Washington Soccer Federation Facebook Page  for more information.
(click on the links below to hear the interviews from Headly and Camden in their entirety from WAMW's Take 5 for Our Community)