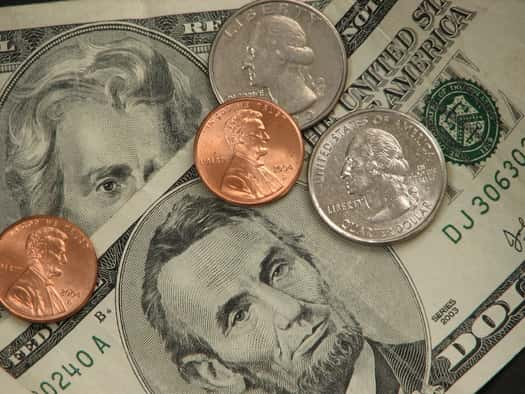 Washington's Arts and Flowers Garden Club's annual fundraiser is today at Through the Garden Gate gets underway at 9-am at the community building at East Side Park. Admission is free, but do bring some money for cash and carry items available from numerous vendors catering to the interest of gardening and the arts.
        Club member Jan Shuler Hicks says money raised goes to the club and all they do for the city year round…
   Through the Garden Gate goes on till 3 pm.       
 –Also raising money today is the Powerhouse in Washington. The facility was developed as a safe and positive place for teens to go to after school.  Executive Director Dan Maley says 3 to 6pm are the hours that kids are mostly likely to get into trouble.  The Powerhouse still provides that service, however, Maley says it's grown into so much more…
        The annual Spring Banquet is tonight at 6 at the Antioch Christian Church.  Tickets are $25.  There's a silent auction at 5:30 with items from the crafting and wood shop sessions at the Power House. 
                For more information check out The Power House on Facebook.
   –The Battle of the Grills is this evening starting at 5 at the Washington Conservation Club.  Local BBQ cooks, Chris Burton and Allen Brown are facing off to raise money for their friend Ritchie Tolliver.  He has been on the Washington Police Force for 22 years and has had Chrohn's Disease for much of that time.   The grill off is a fundraiser to help with medical costs.
        You can attend for a free will donation for an all you can eat BBQ meal as long as supplies last.  There'll be jars for you to throw your dollars in. Those count as votes as you pick who has the best BBQ, Allen Brown or Chris Burton.  Burton's wife Megan says the idea for the fundraiser was actually Ritchie's….
        Doors open at 5 at the Washington Conservation Club with food available at 6.  Takeout containers will be on hand.  There's a silent auction, live music and more.  Monies go to the Tolliver family.
        –Find a furry friend tomorrow at the Washington Friends for Animals' Adopt a Thon at Tractor Supply in East Washington.
        The Friends for Animals of Washington managed to find 400 local dogs and cats homes throughout 2017.  They also transported numerous others to shelters around the nation. The shelter spent 24,000 dollars last year to care for, and spay or neuter dogs and cats in 2017.     
        Tomorrow you can choose from several dogs and cats if you are looking for a pet.   Garry Mattes tells us that tomorrow's Adopt a Thon is also accepting donations in the form of cash or pet food…
        The Adopt a Thon is 10 to 2 at Tractor Farm Supply in Washington.
 North Elementary's annual Trivia Night is tonight.  For five bucks you'll get a meal and a raffle ticket.  You'll see different age groups square off to test their trivia knowledge in categories like history, famous females and classic rock.
        Spokesperson Susan Chambers says this night has been influential is raising dollars for North Elementary…
        Doors open at 5 the competition starts at 5:30 at North Elementary School.
          –The local chapter of the National Wildlife Turkey Federation Banquet is tonight.  There's a meal, a raffle, charitable gaming and hunting accessories available.  Matt Underwood is the Regional Director of the NWTF and he tells more about the organization..
          Now there are 7 million turkeys in the nation.  The local chapter called the White River Longbeards have been awarded special recognition in only two years of operating here in Daviess County.  That event is at the Montgomery Ruritan club and starts at 4:30pm.