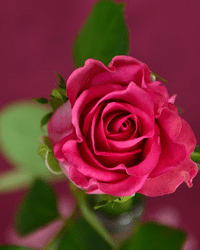 Helen McRoberts, 91, of Winslow, died February 17, 2018, at 7:39 p.m. at Memorial Hospital in Jasper.
She was born on October 29, 1926, in Ayrshire, to Claude and Blanch (Coe) Nelson.
She married Basil McRoberts, and was retired from Bryants Store and Jasper Hospital. She was a member of Winslow Christian Church.
She is survived by two daughters, Connie Spurlock, of Dale, and Karen Meadors, of Santa Claus; a sister, Nina Carol Pirkle, of Mississippi; five grandchildren; six great-grandchildren; and five great-great grandchildren.
She was preceded in death by her husband; her daughter, Carla Rogers; a brother, Eugene Nelson; and sisters, Fredia Enlow and Ethel Hamn.
Services will be at 11 a.m. on Thursday, February 22, 2018, at Winslow Christian Church, with Dr. Robert Asa officiating. Visitation will be on Wednesday from 4-8 p.m. at Harris Funeral Home and on Thursday from 9 a.m. until service time at the church. Burial will follow at Sunset Cemetery.