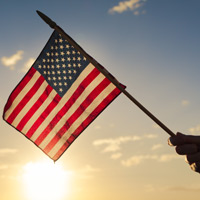 Lawrence E. Stephen, age 100, of Washington, formally of Calumet City, Illinois, passed away February 18, 2018.
He was born on September 14, 1917 in Schererville, Indiana, to Michael and Catherine (Sutter) Stephen. He graduated from Dyer High School. He was a United States Navy Veteran, serving in WWII as a Naval Aviator, earning three Air Medals during his service. He had retired from Inland Steel in East Chicago after 44 years of service.
He is survived by his wife, Anne (Evans) Stephen, whom he married, June 21, 1946; daughter, Janice (Bruce) Beesley of Washington; sister, Betty Sims of Griffith, Indiana; grandson, Christopher Beesley of Columbia City, Indiana.
He was preceded in death by his parents; brothers, Albert, Joseph, Walter, Robert and Roy Stephen; sisters, Lucille Grau, Rita Meyers, and Margaret Baumgartner.
A Mass of Christian Burial will be celebrated at 1:00 PM on Wednesday at Our Lady of Hope Catholic Church with Father Paul Ferguson as celebrant. Burial will follow in St John Cemetery. Visitation will be from 12:00 – 1:00 PM on Wednesday at Our Lady of Hope Catholic Church. Military graveside rites conducted by the Washington American Legion and the VFW.
In lieu of flowers, donations may be given to Good Samaritan Hospice Care, 520 S Seventh Street Vincennes, IN 47591 or Our Lady of Hope Catholic Church, 315 NE 3rd ,Washington, Indiana 47501.
Condolences may be sent to the family online at www.edleemortuary.com.