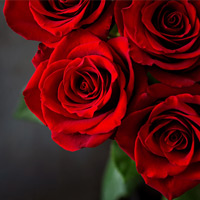 Kathryn "Rose" Rink, 81, of Washington, passed away at 5:11 a.m. Wednesday, February 7, 2018 at Ketcham Memorial.
She was born July 26, 1936 in Sullivan County, Indiana to the late Emmett and Barbara (Clark) Wright.
Rose taught music at Linton, Epsom and North Daviess Schools. She was the Washington High School Choral Director from 1982 until her retirement in May 1998.
She was a member of Parkview Christian Church, Eastern Star, Delta Kappa Gamma, Lions Club and White River Valley Antique Association.
Rose was preceded in death by her husband, Randall V. Rink, who passed away January 4, 2008; parents, Emmett and Barbara (Clark) Wright; siblings, Edgar L. Wright, who passed away February 1973, and Elizabeth M. "Betty" Wright, who passed away October 2015.
She is survived by her two sons, Jon (Roberta) Rink and Tim (Robin) Rink; three grandchildren, Renee (Ben) Lacy, Rose Marie Rink, and Timothy R. Rink; her beloved pets, Charlotte the dog and Fluffy the cat.
Funeral services will be conducted at 10:00 a.m. Saturday, February 10, 2018 at Parkview Christian Church in Plainville. Burial will follow in the Plainville Cemetery.
Visitation will be held Friday, February 9, 2018 from 4:00 p.m. to 8:00 p.m. at Parkview Christian Church in Plainville.
Memorial contributions may be made to the Pinehaven Christian Children's Ranch, P.O. Box 940, Saint Ignatius, MT 59865.
The family would like to thank Ketcham Memorial and Jasper Memorial Hospital Emergency Room, 2nd and 5thfloor staff for their compassionate care.
Condolences may be made online at www.blakefuneralhomes.com.
Arrangements were provided by Blake & Wagler Funeral Home in Montgomery.