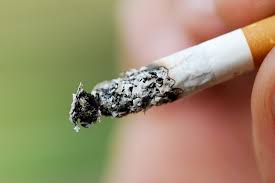 Half of Indiana's middle-school-aged tobacco consumers use a flavored tobacco and more than 62 percent of high school tobacco users also prefer flavored products. These items are easily found in our community: 89 percent of retailers in Knox County sell flavored tobacco products and 92 percent of retailers in Daviess County offer them. This includes products such as flavored little cigars, flavored cigarillos, smokeless tobacco, e-cigarettes, and premium cigars
The Indiana Youth Institute (IYI), along with community partner Family & Children Services, is hosting a community conversation to answer questions about tobacco marketing and its effects on our youth. The discussion will also cover price promotions and how they impact a young person's decision to use a tobacco product.
This event will run from 11 a.m. to 1 p.m. on Thursday, Feb. 15 in the Ft. Sackville Room of Vincennes University, 1101 North Second Street in Vincennes.
Krystle Russell, program coordinator for the Knox County Tobacco Prevention and Cessation Coalition, will lead the discussion. Russell has conducted numerous store audits using the STARS assessment tool to determine what kinds of marketing occurs with tobacco products at the point of sale in our community. She will bring her breadth of knowledge on the subject to this forum.
As part of IYI's Youth Worker Café program, the forum and lunch are free, but reservations are required. Please RSVP at www.iyi.org/calendar. If you have trouble with the link, please contact IYI Statewide Outreach Manager Debbie Jones at djones@iyi.org. For more information on the event, contact IYI Southwest Outreach Manager Joe Shrode at  jshrode@iyi.org. In the event that the Vincennes Community School Corporation is closed due to weather, this event will be rescheduled.
Youth Worker Cafés are designed to bring together local youth workers to build relationships and inspire collaborations that will benefit children.
The Indiana Youth Institute promotes the healthy development of Indiana children and youth by serving the people, institutions and communities that impact their well-being.