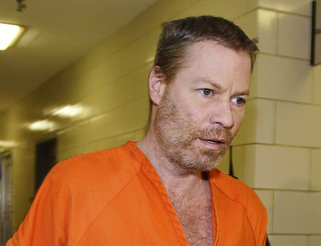 (AP) — An Indiana Department of Correction spokesman says a man convicted in connection with a deadly Indianapolis house explosion died of natural causes.
Department spokesman Doug Garrison confirmed the cause of death for 48-year-old Mark Leonard on Tuesday afternoon.
Garrison says Leonard died at an Indianapolis hospital after being transferred from the Wabash Valley Correction Facility in Sullivan County.  The department initially said he was found dead at the prison, but later clarified he died at the hospital.
An autopsy was planned for today.
Leonard was serving two life sentences without parole, plus 75 years, for the November 2012 natural gas explosion that destroyed his then-girlfriend's home and killed two next-door neighbors.