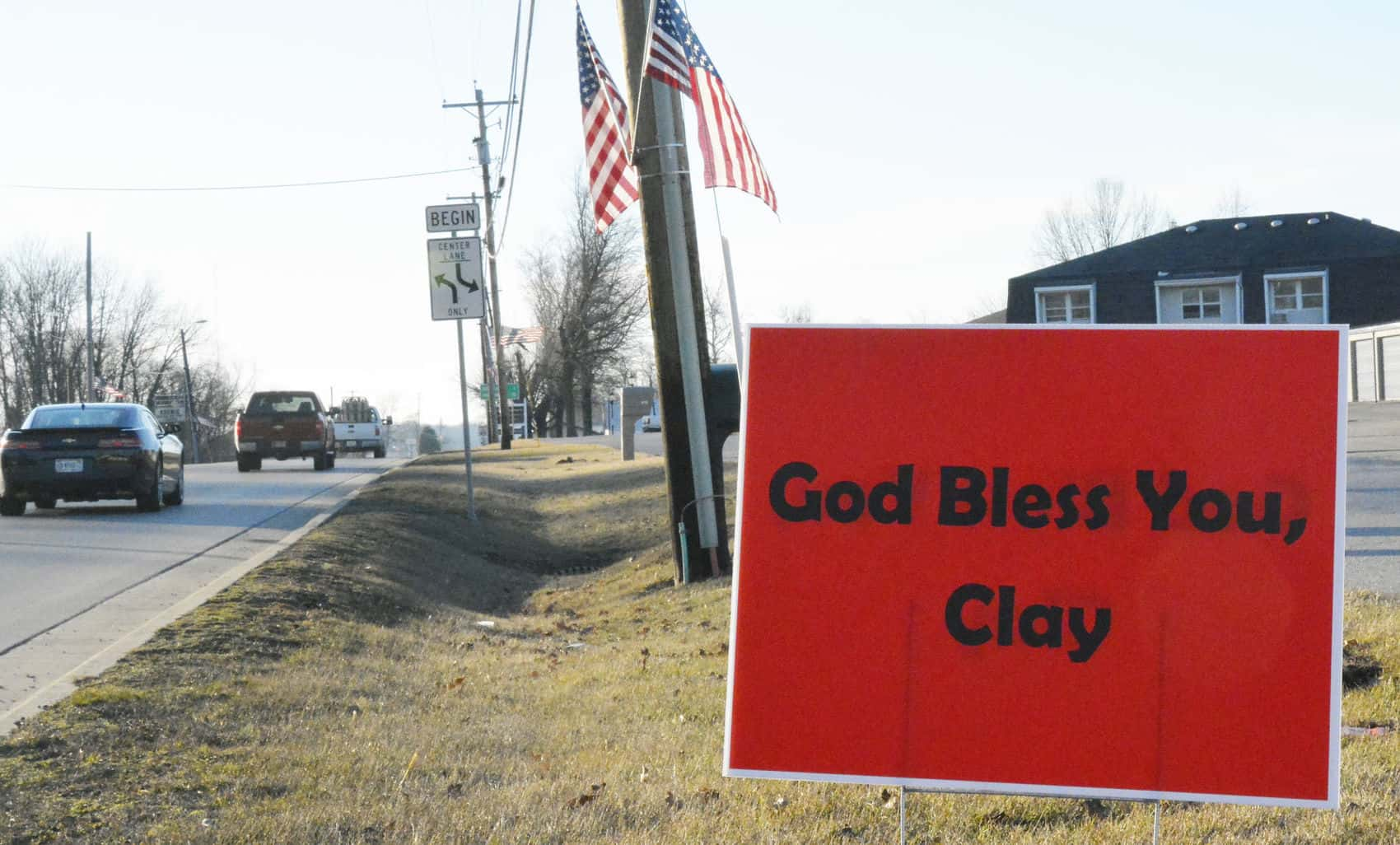 A Knox County Soldier killed in a California training exercise this month is being brought home today.
(photo of sign along Highway 67 at Bicknell from the Vincennes Sun Commercial)
        First Lt. Clayton Cullen, 25 died in the pre-dawn hours around Fort Irwin, where Cullen was training in an Army helicopter when it crashed in the Mojave Desert on January 20th.  Chief Warrant Officers Kevin Burke of California was also killed in the incident.

 Cullen, a Bicknell native, and 2011 graduate of North Knox, joined the army after graduating in 2015 from the IU ROTC program.  
        Cullen's' body arrived in Indianapolis this morning.  being escorted back to Bicknell by State Police, Bicknell Police and Patriot Guard Riders.  The route will go West on I70, South on US 641 and 41, East on Highway 550, North on 67 to Main Street in Bicknell  and south to 6th Street and the Fredrick and Son McClure Utt Funeral Home.
        Visitation is Friday 2 to 7 at North Knox High School with the funeral on Saturday at 10-am at the high school. Burial will be in Bicknell Cemetery with military honors.
Click here for the full obituary….