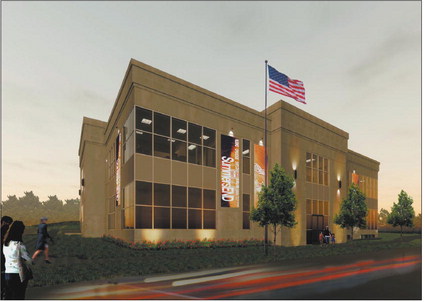 (photo from Washington Times Herald)   The Daviess County Commissioners are looking for a person to oversee the construction of the new courthouse annex building.
        At a pre-bid meeting held yesterday, the question of who the representative of the owner will be came up. The Washington Times Herald reports the commissioners are expected to name who that representative will be when bids come in. The person would work for the county, running the project, for the length of the facility's construction, which will take about a year.  A person with a background in construction is beneficial.
        Prospective bidders were presented the most recent information about the annex at yesterday's pre-bid meeting with a few visiting the site for the annex just northeast of the courthouse.