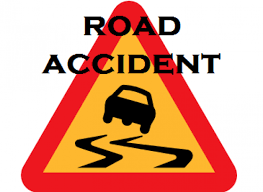 -There was an accident on I69 at the 62 mile marker yesterday morning at 11:18-am.  A Jeep turned over and people were said to be trying to get out of the vehicle.  Emergency personnel were on scene for around 20 to 30 minutes according to police logs.  The vehicle was towed.
-There was a rollover crash without injuries at State Road 257 and 550 East at 11:35 yesterday morning.
-There was a two vehicle crash at 12:07 yesterday afternoon at State Road 58 and North 800-East.
-A minor crash at East Maple yesterday. A vehicle slid off the road and hit a street sign.
-A semi jackknifed in front of Schwaan's yesterday at 2:20-pm and was stuck in the snow.
-There was a parking lot accident at Highway 57 Liquors at 5:20-pm.
-Yesterday afternoon and last night, there were several slide off accidents.  They happened on I69 at Mile Marker 62, on 1025-East,  State Road 58 at Elnora, and on 100-North