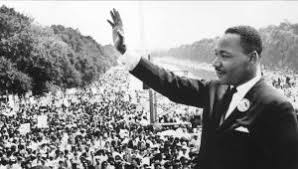 A local church celebrated Martin Luther King Day yesterday. The annual event at Beulah AME Church on West Walnut is normally held on MLK Day which, but this year, Spokesman Bobby Brooks says they've moved it to Sunday .  Several other local churches and some from Bloomington were involved.  Brooks says observing the Civil Rights Leader's life and remembering King's dream has grown in significance in our times.
AUDIO/BROOKS 2 : 20 Q;back together…
        This year marks the 50th anniversary of the assassination of Martin Luther King.  He was killed April 4th 1968.  He was shot while standing on a balcony outside his second-floor room at the Lorraine Motel in Memphis, Tennessee.