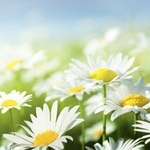 Gertrude M. Biddle, 102, of Fritchton, IN, passed away January 11, 2018, at the BridgePointe Health Campus.
Gertrude was a member of the First Church of God and the Better Home Study Club. Quilting, sewing, reading, and painting china were favorite pastimes. For 13 years, she operated her own beauty shop, and worked at the Knox County Public Library for almost five years. She also taught school at St. Thomas and Flaget Elementary Schools.
Born November 7, 1915, in Knox County, IN, she was the daughter of William and Mina (Coonce) Campbell. Her parents; her husband, Kermit Biddle; her daughters, Debra June Catt, Emily Delaine Biddle, and Gladys Kay Biddle; and brothers, Estel and William Campbell, Jr. preceded her.
Surviving is her daughter, Madalyn Peters and her husband, James, of Monroe City, IN; her son-in-law, Paul Catt, of Lebanon, TN; her grandchildren, Kelley Peters, Jodie Payne, Heather Peters, Shannon Middleton, and Devon Mize; her great-grandchildren, Cassidy Bible, Ashton Middleton, Hannah Hicks, Morgan Hicks, Tasman Payne, Keegan Payne, and Colton Mize; and a niece, Mina Lichtenberger of Tucson, AZ.
Friends may visit with Gertrude's family from 4:00 – 6:00 on Sunday, at the First Church of God, on the corner of 14th and St. Clair. The funeral service will begin at 6:00 on Sunday at the church. Burial will be private. Goodwin Funeral Home is assisting with arrangements.
In lieu of flowers, donations may be made to the First Church of God. Online condolences may be sent to the family through goodwinfamilyfh.com