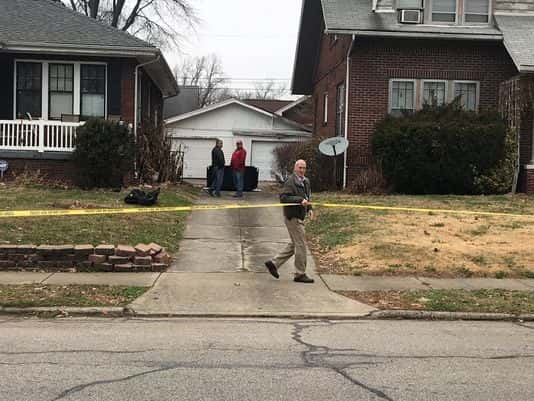 (photo from Evansville Courier and Press) The remains of a woman found dead in Evansville Friday appear to be that of a Washington woman.
        An autopsy determined that 41 year old Erica M. Bradfield died of a gunshot wound and the death was ruled a homicide by the Vanderburgh County Coroner. That's according to the Evansville Courier and Press. WAMW learned through social media posts, that the victim identified as Bradfield is from Daviess County.
        Friday, authorities were called and told there was believed to be a body in trash bags on Bellemeade Avenue in Evansville.  The resident there, 38-year-old Earl Martin had been arrested earlier in the week on murder and other charges in connection with the shooting death of one man and attempted murder of another in an apparent marijuana deal
   Police said there's no connection on whether  Martin was involved in Bradfield's death but he is on investigator's quote "radar".
        The investigation is continuing.