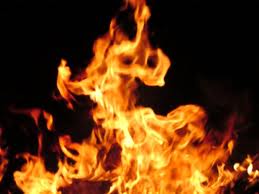 Washington firefighters were called at 2:38pm to a fire at a trailer at Southview Trailer Park.  Washington Fire Chief Dave Rhoads told WAMW that the fire was in Lot 68 at a residence owned by Jerry Wolven.  Electric heaters were being used to heat the trailer and Rhodes says one of the units was thought to be the cause of the fire. The trailer was a total loss. There were no injuries.
       Local EMT Sarah Elrod-Ausbrook has set up a donation drive for the family who did lose  everything in the fire…
   Ausbrook says those that would like to donate and help the family can contact her to find out where the donations will be accepted. Call 812-486-6770.