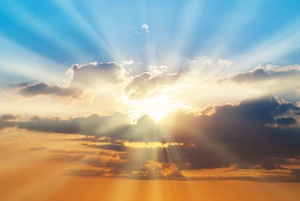 Albert Leon "Pete" Culp, 87, of Decker, passed away at 12:15 am on Monday December 4, 2017 at his residence.
He was born July 24, 1930 in Lawrence County, Illinois to Albert Glen and Eleanor (Edgington) Culp.
He retired as Chief Engineer for Midland Enterprises as a tugboat operator and was an engineer for United Steel Corporation on the Great Lakes and the Ohio and Mississippi rivers. Pete was a member of the Decker United Methodist Church, VFW, and the American Legion, serving his country in the Army during the Korean War. Pete enjoyed visiting his friends at McDonald's and riding his motorcycle when he was younger.
Surviving is his wife, Jolee (Lucas) Culp, whom he married June 4, 1955; a daughter, Cheryl Wilson of Indianapolis; and his brothers, Leroy (Sheila) Culp of Vincennes, and Thomas (Linda) Culp of Decker.
He was preceded in death by his parents; an infant daughter, Brenda Culp; and his sister, Barbara Ellerman
Graveside services will be held at 2:15 pm Thursday December 7, 2017 at Memorial Park Cemetery by Rev. Faye Bilskie.  
Visitation will be from 1:00pm until 2:00 pm on Thursday at Goodwin Funeral Home.

  Memorial contributions may be made to the Riley Children's Hospital. Online condolences may be made at www.goodwinfamilyfh.com