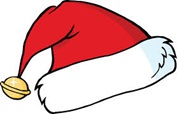 The Daviess County Christmas Parade is Saturday.  If you want to be in it, you can still enter.
          The theme this year is "A Candyland Christmas". The lighted parade takes place starting at 6 with lineup at Northeast 7th and Bedford Road.  Prizes will be awarded, but to win, your entry must be decorated with lights.    Judging will take place at line up.
          Parking will not be allowed on Main from 57 to Meridians Street from 5 to 7 this Saturday for the parade.  Violators will be towed.
          For more information or to enter, call the Mayor's office at 812-254-5575.  There is no fee to enter