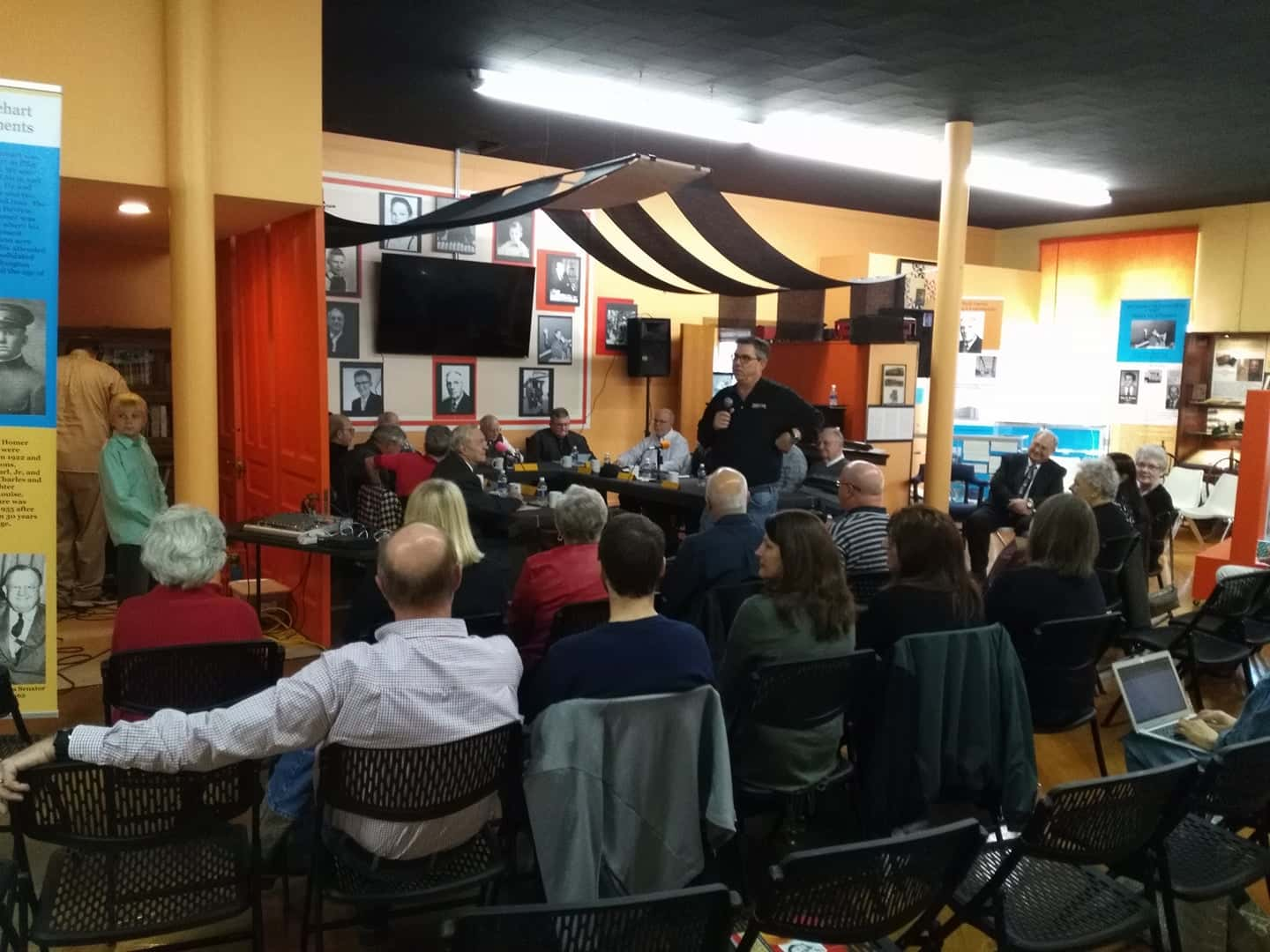 (photo of the crowd attending the Men of Distinction Roundtable Event at the Daviess County Museum)
              Over 40 attended the Roundtable Discussion at the Daviess County Museum Saturday on their Men of Distinction exhibit.  The display features history, photos and facts about 12 men, six living and six deceased, who've made a distinct impact and contributions to the community.
          Becky Kremp is one of the museum's volunteers and she was pleased with the roundtable event….
          The exhibit will be on display through March at the museum downtown.  If you missed the Roundtable Discussion aired here on WAMW or want a copy of the broadcast it's available for listening and downloading on the Features pages at wamwamfm.com.