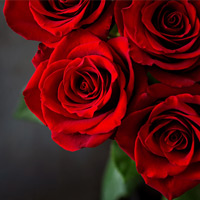 Elizabeth M. "Betty" Mullen, age 86, of Indianapolis, passed away November 16, 2017 at 1:35 p.m. at Franciscan Hospice House in Indianapolis.
She was born on April 20, 1931 in Washington to William and Bridget (Madden) Mullen. She retired over twenty years ago as an underwriter for an insurance company and was a member of St. Roch Catholic Church in Indianapolis.
She is survived by several nieces and nephews.
She was preceded in death by her parents; three sisters, Margie Hunt, Frances Mullen, Eloise Cunningham, Ann James and Jean Maylon; three brothers, Maurice Mullen, Bill Mullen and Bob Mullen.
A Mass of Christian Burial will be celebrated at 10:00 AM on Tuesday at Ed Lee Mortuary with Fr Paul Ferguson as celebrant. Burial will follow at St John Cemetery in Washington. Visitation will be from 9:00 AM– 10:00 AM on Tuesday at Ed Lee Mortuary.
Memorial contributions may be made to St. John Cemetery, 101 North Meridian Street, Washington, Indiana 47501
Condolences may be sent to the family online at www.edleemortuary.com