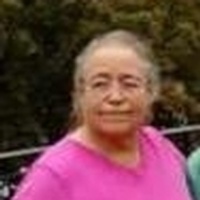 Sonja Lynn Christian, 70, of Jasper, Indiana passed away Saturday October 28, 2017 in Jasper, Indiana.
She was born on January 24, 1947 to James Jennings and Mildred Juanita (Brown) Ham.
Sonja is survived by her children; Cheryl Loyd, Mary Hardy, Linda Hardy, James D. Hardy, Brenda Arnett all of Texas, her siblings; Linda (Rick) Dossey from Mulberry, FL, Michael Wayne Ham of Sherman, TX, James (Tammy) Harvey of Dennison, TX, and Karen (Leon) Merkley of Jasper, IN, and number grandchildren, nieces, and nephews.
She is preceded in death by her parents, an infant brother, grandparents, aunts, and uncles.
Sonja was cremated according to her wishes, and will return to Texas for a Celebration of Life at a later date.
Arrangements provided by Blake Funeral Home.