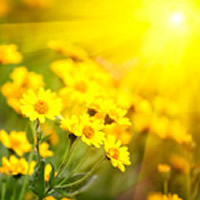 Rose Mary Burris, 83, passed away at Eastgate Nursing Center in Washington on October 12, 2017 at 2:33 a.m.  She was born in Washington on March 30, 1929 to Walter and Lorena (Hunt) Naylor.
She attended Washington High School and worked as a supervisor at Uniroyal. She was a member of the Washington First Christian Church.
She loved quilting with the Dorcas Society and spending time with family.
She is survived by one daughter, Karen (Tom) Martin of Columbus; one son, Michael (Beth) Burris of Washington; three grandchildren, Brian (Dina) Martin and Shannon Martin both of Columbus, Lori Burris-Glasgow of Katy, Texas; three great-grandchildren, Michael (Jessie) Martin of Columbus, Aaron (Morgan) Martin of Hope, Indiana and Braten Glasgow of Katy, Texas; two great great-grandchildren Heidi Martin and Phoebe Martin both of Columbus.
She was preceded in death by her parents; husband, Robert E. Burris on October 10, 2014, whom she married October 12, 1946.
A graveside service will be held on Tuesday, October 17, at 11:30 a.m. at Sugarland Memory Gardens with Rev. Byron Holtsclaw officiating.
Condolences may be sent to the family online at edleemortuary.com