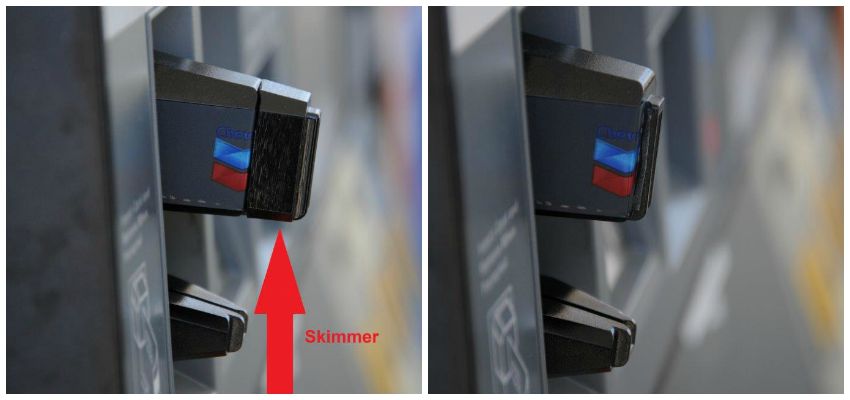 Indiana State Police put out notice yesterday that two credit card skimmers were found at a Loogootee business on Thursday. They were found at Chuckles where employees said two skimming devices had been removed from the gas pumps.  Detectives are investigating.  Its unknown when the skimmers were installed and how long they had been operating.
         Some tips to protect yourself from skimmers include monitoring your online banking accounts and credit card accounts daily.  If you see an unfamiliar charge, contact the bank or credit card company.
          Protect your card, card numbers and pin numbers if you have to enter them into a keypad and act as if someone is watching over your shoulder at all times.  Cover the pad as you enter the numbers.