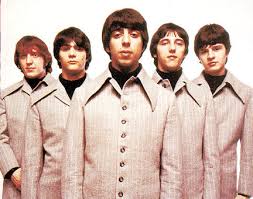 The Washington Community Concert Series hosts another installment this weekend with a performance from pop music icons 
"The Buckinghams".
        The band has been together for 53 years and this year are celebrating the 50th year of their biggest hit "Kind of a Drag" which put them on the map in 1967.
        The band's front man is Carl Giammarese and he says they are thankful for the long career and the fans…
        The Buckinghams will be in concert Saturday night at 7:30 at the Washington High School Auditorium.  Doors open at 6:30.  Tickets are $25 at the door.
        Be sure to have your radio on Saturday morning, at 10-am as Carl and another founding member of the band are scheduled to be here live in the studio with DeWayne Shake as they share memories of the past and get you geared up for Saturday night's performance.
 Click here to listen to the entire interview with Carl Giammarese