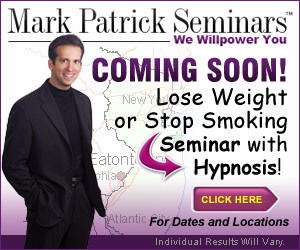 Mark Patrick Seminars return to Washington and Vincennes today and tomorrow, respectively.
The seminars include a weight-loss seminar that starts at 5:30pm and a stop smoking seminar that starts at 8pm. Mark tells us how the hypnosis works…
The Washington seminars will take place tonight at the Holiday Inn Express hotel in Washington. The Vincennes seminars will be Friday at the Holiday Inn Express Hotel in Vincennes. Cost is just $49.99. You do NOT have to pre-register, but it is recommended as seating is limited. For more information, please visit www.markpatrickseminars.com.