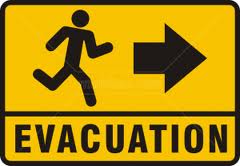 (DLC Media)  A potentially explosive situation was handled without incident or injury yesterday on Old US 50 west of  Daviess County Road 800 East.
Shortly before noon Thursday, the Montgomery and Cannelburg fire departments along with the Daviess county Sheriff's department responded to a call that a truck was on fire near a coal mine in the vicinity.
It was later determined the truck was carrying fuel and fertilizer that the mine mixes to make explosives.   Authorities requested an evacuation at that time of an area within a I mile radius of the truck and all roads in the area were closed.
WAMW received notice from the Sheriff's office later in the afternoon advising that the evacuation had been lifted for all area residences and that the roads had reopened.  A sheriff's department spokesperson told WAMW no one was hurt in the fire or in the efforts to extinguish it.