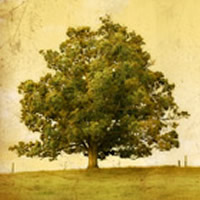 Joseph F. Bassler, age 85, of Washington, passed away Saturday, July 1, 2017 at 10:40 PM at the Villages of Oak Ridge. He was born on March 1, 1932 in Daviess County to Joseph S. and Catherine M. (Schneider) Bassler.
Joe was a 1950 graduate of Washington Catholic High School and a 1952 graduate of Lockyear Business College in Evansville. He was honored to serve his country in the United States Air Force from 1952-1956, stationed in the South Pacific. He was a lifetime member of the Knights of Columbus, Elks, VFW, and the American Legion. During his lifetime he held various positions of honor in the Washington community, making numerous friends along the way. He had a love for basketball and was a familiar face in the Hatchet House. In 1988 he retired from Western-Southern Insurance Co. after 26 years as an agent. He was a member of Our Lady of Hope Catholic Church and received the Simon Bruté Award in 2007. He will always be remembered for his kind and gentle spirit.
He is survived by his wife, Mary Jeanne (Murphy) Gray Bassler, whom he married July 3, 2001. One daughter, Karen (Chris) Brown of Washington; two sons, Christopher Bassler of Greenwood and Eric (Julie) Bassler of Washington; eleven grandchildren: Mary Frances (Molly) Brown of Washington; Emma, Sarah, Joey, Christopher, and Mary Bassler of Greenwood; Grace, Catherine, Margaret, Will, and Nick Bassler of Washington; brother; Bill Bassler of Washington; sister, Mary Lou Bassler of Washington. In addition, four stepchildren: Brian Gray of Noblesville, Diane Semple of Florida, Lori (James) Ray of Washington, Jennifer (Tim) Lowe of Linton; sixteen step grandchildren; nine step great grandchildren.
He was preceded in death by his parents; first wife, Frances (Heffernan) Bassler, whom he married November 8, 1958, and passed June 11, 1999; two sisters, Margaret Lucille (Bassler) Carey and Sr. Mary Elise (Helena Mary) Bassler.
Visitation will be from 4:00 to 8:00 PM on Thursday at Our Lady of Hope Catholic Church with a rosary by the K of C at 7:30 PM.  A Mass of Christian burial will be celebrated at 10:00 AM on Friday at Our Lady of Hope Catholic Church with Father Paul Ferguson as celebrant. Burial will follow in St John Cemetery.
Memorial contributions may be made to the Immaculate Heart of Mary Adoration Chapel, 315 NE 3rd St, Washington, Indiana 47501 or the Washington Catholic Education Endowment Fund, P.O. Box 916, Washington, Indiana 47501.
Condolences may be sent to the family online at www.edleemortuary.com