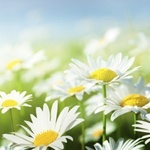 Helen L. Peters, 80, passed away at 5:44 pm on Sunday, June 4, 2017 at Good Samaritan Hospital.
Helen was born in Knox County, IN the daughter of Orville and Ruby (Meyers) Hollen. Helen married Wayne Peters on June 18, 1955 and he preceded her in death on October 11, 2016.
Helen was past Matron and Patron of Eastern Star and a member of Community United Methodist Church. She had worked for Generations for several years and enjoyed going out with the girls from Lincoln High School class of 1955.
Survivors include her daughter Pam McCrary and her husband Paul of Vincennes; grandchildren, Danyelle McCrary, Curtis McCrary; sister, Donna Hall and her husband Garry of Vincennes; brother's, Roger Hollen and his wife Christine of Newburgh, and Steve Hollen and his wife Amy of Evansville. Helen was preceded in death by her parents, her husband Wayne, son, Kenneth Peters; and sister, Marlene Peters.
Funeral services for Helen will take place at 11:00 am on Thursday, June 8, 2017 at Gardner-Brockman Funeral Home, 505 Main, Vincennes, IN with Rev. Cheryl Garbe officiating.

Burial will follow in Memorial Park Cemetery.

Friends may visit with Helen's family from 4-8 pm on Wednesday, June 7, 2017 at Gardner-Brockman Funeral Home.

On line condolences may be sent at www.gardnerbrockman.com. In lieu of flowers contributions may be made to Community United Methodist Church,

1548 S. Hart Street Road, Vincennes, IN

.