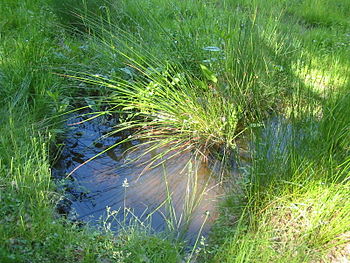 An Indiana commission has approved two new state nature preserves that are home to rare and unusual moisture-loving plants.
The state Natural Resources Commission approved nature preserve status Tuesday for the 58-acre Pleasant Grove site and the 47-acre Section Nine Seep Springs site. Indiana now has 279 nature preserves.
The two new preserves are located in western Indiana's Owen County and both feature seep springs, where water is forced up from underground aquifers.
The Section Nine Seep Springs site is home to tree clubmoss, a relative of ferns that's rare in Indiana.
The new Pleasant Grove nature preserve is within the Owen-Putnam State Forest and boasts its largest known seep springs, as well as a sandstone cliff and other habitats. It's home to several state-protected plant species, including the touch-me-not.