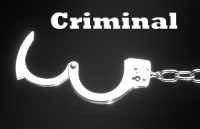 Two charged with criminal conversion…
-The Daviess County Sheriff's Department arrested a Portage, Indiana man on a warrant Tuesday.  31-year-old Gordon Riney was wanted for failure to appear.  He posted bond.
-Washington Police report they arrested 2 Vincennes residents Tuesday. 22-year-old Ashley G. Bechinski and 29-year-old Jesse A. Shanks are both charged with criminal conversion. Shanks was also charged with possession of a schedule 2 controlled substance, and paraphernalia as well as unlawful possession of a syringe.