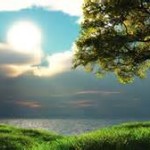 Billy Joe Smith, 39, of Vincennes, passed away on Monday April 3, 2017.
He was born May 6, 1977 in Vincennes to William Smith and Vickie Sue Eaton.
Surviving are his children, Zachary (Sabrina) Smith and Tiffany Smith, all of Vincennes; a brother, J.R. Eaton of Vincennes; a sister, Tina Mills; and four grandchildren.
Graveside services will be held at 2:00 pm Friday April 7, 2017 at Memorial Park Cemetery.  Friends may visit from 1:30 pm until the service at the cemetery.
Online condolences may be made at www.goodwinfamilyfh.com